We're Calgary-Owned and Operated Serving Airdrie and Cochrane, too!
Committed to Top-Quality Weed Control Calgary Services! 
It's no secret that a lush and beautiful-looking lawn is an essential part of any landscape. And when you have weeds growing all over can really ruin its appearance. With over 25 years of experience, you can trust Grass Gators to handle every aspect of your lawn-care needs. Grass Gators does an exceptional job in providing lawn care services that focus exclusively on weed control Calgary.  
Today, it is rare to find a lawn care company that remains committed to customer service. After all, it would be so much easier for them to not have to deal with the hassles of customer support. However, Grass Gators always has, and always will provide its clients with effective and quality weed control services. It is this commitment that sets us apart from the rest and makes us one of the top residential landscaping companies in Calgary. 
When you're looking to have a beautiful, green lawn, and don't have time to work at it yourself, trust the experts at Grass Gators in Calgary. That is to say, we have earned an outstanding reputation in weed control services for our dedicated and excellent customer service. 
We promise to take care of your lawn, so you can relax and focus on other important tasks of your life. For more information or to book a consultation, contact us today! 

Weed Control Calgary Services for Residential Property in Calgary! 
Nurturing a healthy lawn is important and it can be frustrating when you find weeds growing all around. That's where our residential weed control services can help you. We offer the best, non-toxic, and pet-safe liquid weed control with three season-long weed-and-feed packages. This way you can keep your lawn green and healthy all summer long. 
Whether the size of your property is large or small, we can handle it for you. From pine cones to pesky wild roses and dandelions, our weed managers can handle it all. Moreover, with our overseeding and lawn aeration options, we ensure that your yard stays healthy throughout the whole growing season. 
When it comes to exceptional residential lawn care services, you need dedicated lawn care providers. We've earned our stellar reputation by delivering superior customer satisfaction on a consistent basis. That is to say, why not put your lawn care needs in the hands of our professional weed control company. 
We at Grass Gators will start with a free consultation, survey, and on-site inspection of your lawn. And to keep your lawn free from weeds, we will stay in touch with you during the spring and fall seasons.  
For Weed Control Near Me, Grass Gators are the Best In Calgary! 
When you look for weed control near me, you need a lawn care provider you can count on. If you want a nice, green lawn for your home, Grass Gators is here to deliver the results. Our mission is to deliver eco-friendly and cost-effective weed control services, at the best value possible. In addition, we believe in creating a long-term relationship with our customers, based on transparency and trust. 
When you've worked hard to grow and maintain your beautiful lawn, you want effective weed control programs. Our service is set up to control or eliminate the weed species that commonly grow in your area, giving you a well-maintained lawn. Moreover, we are focused on a long-term approach, which will help us care for your property on a seasonal basis, delivering consistent results over time. 
We have a dedicated team of professionals who are committed to providing you with standard lawn care products. Our weed control staff works diligently to ensure that every aspect of your lawn and garden is cared for and maintained.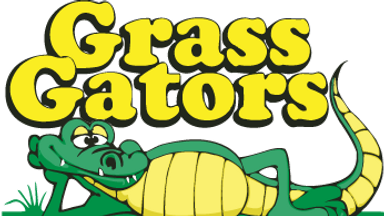 Enjoy green lawn with Weed Control Calgary
Enjoy green lawn with Weed Control Calgary Tailored To Your Unique Needs! 
Have you ever struggled with weeds along your flower beds, roadways, lawns, and trees? Or do you have a beautiful green lawn but are still concerned about weeds taking over your yard? If yes, then weed control Calgary is what you need. For your weed control needs, Grass Gators is the professional company you can trust to provide you with dependable and high-quality services. Moreover, we always make sure to provide our clients with the best lawn care services available out there. 
There are numerous factors that you should consider when choosing a lawn care provider to work with. When you want to enjoy a green lawn outside your home, Grass Gators is the company to call. We offer all our clients professional service, affordable rates, and four-season lawn maintenance. Moreover, we can provide you with reliable services and keep your lawn in great condition for years to come. 
Whether it's your home's front yard or backyard, weed-free lawns indeed look beautiful. We believe that you deserve a lush and healthy landscape for your home. And, that's why we have put together an all-inclusive weed control program designed to give you peace of mind. You can trust us that your lawn maintenance is taken care of. 
For Guaranteed Weed Control in Calgary, let us help you! 
As lawn care professionals, we know how to provide quality lawn care services in Calgary. At Grass Gators, our goal is to provide our customers with top-quality, reliable, and guaranteed lawn care services in Calgary. 
When you're looking to have a beautiful, green lawn, and don't have time to work at it yourself, trust the experts at Grass Gators. Moreover, we'll take care of your lawn so you can relax and enjoy it. For more information or to book a consultation phone us today! 
We provide snow removal and landscape maintenance services for a select number of condominium properties in the Calgary area.