We're Calgary-Owned and Operated Serving Airdrie and Cochrane, too!
Professional, Reliable Calgary Lawn Care Services! 
Nobody wants weeds in their lawn, but it can be hard to figure out how to control them once they start growing. If you have a weed problem and want to find the best way to control it, Grass Gators are here to help you! We've dealt with many lawn care projects over the years, and we'll be able to recommend the best solution for your lawn too. Moreover, our services range from lawn repair maintenance to lawn aeration to overseeding, weed control and more.
Lawn care maintenance is crucial to a beautiful and peaceful experience in the garden. At Grass Gators, we are committed to providing services and products which contribute to the establishment, improvement, and maintenance of high-quality lawns. Our goal is to minimize weed growth through proper lawn maintenance and care.
Lawn care can be very demanding. No matter what you do, there always seems to be weeds growing wild in some small corner of your lawn. It can be a lot of work to keep the weeds in check. Fortunately, Grass Gators is your one-stop solution for lawn care and weed control in Calgary. We have spent years perfecting our craft, and now we're using those hard-earned skills for our clients. Moreover, we offer free estimates for lawn care services in Calgary and can help you beautify your lawn. Call us today for any lawn care related questions or quick assessment.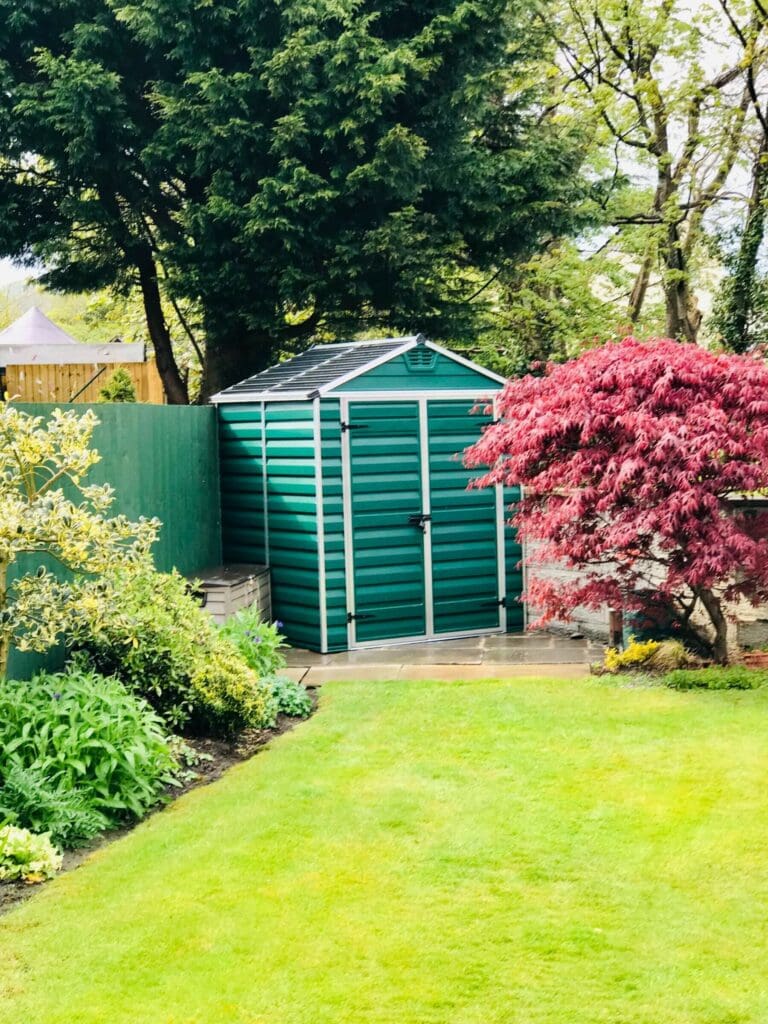 If you are searching for Lawn Care near me in Calgary, Grass Gators is your go-to partner!
Weeds in the lawn can be a real pain and may even ruin a good summer day. It's important to cut down and eliminate weeds at their root so that your grass can reclaim its place. This can be a big problem for those who don't have the time to properly maintain their lawn. Lawn care isn't something that should be left alone. The good news is that finding lawn care companies like Grass Gators can help ensure you always have a weed-free lawn. Our Calgary lawn maintenance experts will take care of the weeding for you. And you don't have to worry about putting too much time into maintaining your property.
Healthy lawns can be the perfect foundation for your home's exterior. But it can also be the first place to show that you care about your property. With professional lawn care service in Calgary, we pride ourselves in providing great lawn maintenance solutions. Moreover, we will provide you with expert help and advice on getting rid of those annoying weeds and keeping your lawn looking its best.
If you're looking for expert lawn care services at reasonable rates, then look no further. Grass Gators is one of the most reliable, local lawn maintenance service providers in Calgary that can solve all your lawn issues.
Weed Killer & Fertilizer Services
High-Quality Weed Killer & Fertilizer Services in Calgary for your lawn!
Have you ever been irritated by weeds? Have you tried to use weed killer but found that it didn't work as well as you had hoped? At Grass Gators, our Calgary lawn care company, we are constantly updating and learning the latest techniques to get rid of those pesky weeds. Our team will use the right weed killer & fertilizer services to ensure your lawn is weed free and beautiful. That is to say, we want your lawn to look spectacular in no time!
Trying to keep the grounds free of the troublesome weed can be a full-time job. And if you are lucky enough to have hired a lawn care company, you will have to constantly remind them about the problem. Why not hire Grass Gators? At Grass Gators, you will find an experienced crew of professionals who safely and effectively deal with this annoying problem for you. We pride ourselves on being constantly testing all weed control products available. Moreover, we only use products that are non-toxic and pet-safe and safe for your lawn. What's more, it provides the most effective results!
For well-nourished lawn, a combination of organic and bio-degradable products is essential. Our experts at Grass Gators prioritize soil nutrients to guarantee you get thick and healthy grass that's resistant to weeds. It's all part of our highly effective three season-long weed and feed packages services for weed control in Calgary and surrounding areas. That is to say, contact us today for your unique lawn care needs in Calgary.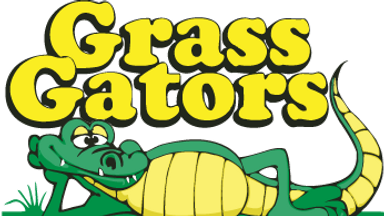 Lawn Aeration Calgary & Area
Get Comprehensive Lawn Aeration Services in Calgary!
Lawn aeration is used as part of a regular maintenance program to improve the functionality and health of your lawn. It also helps prevent soil compaction. If you are looking for lawn aeration services in Calgary, Grass Gators is what you are looking for! We can help you get that lush green lawn with our lawn aeration methods in our weed control and fertilizer packages. Moreover, through this we ensure that your yard stays blooming and beautiful looking all year round.
Lawn aeration isn't just about improving your lawn's health. All of those empty spaces you create in the soil with a lawn aerator serve as oxygen sponges, helping leaves and grass stand up to heat, cold and drought. That is why you need to choose the best lawn aeration services. We at Grass Gators use the latest lawn aeration methods and technology to provide you with the best lawn care services possible. Moreover, our lawn care specialists can help you revamp your lawn with their experience and knowledge.
Lawn aeration is the foundation of any professionally maintained lawn. It is a process that controls thatch builds up and water damage to your grass by adding air, water, and nutrients to your soil.
For many people, their yard is a place for relaxation and leisure. But for others, it's like the bane of their existence: it always needs mowing, weeding and more. With Grass Gators you can leave all your lawn care worries on us. Contact us today for any lawn care needs in Calgar
From lawn aeration to over seeding & more, we are here to help! 
Overseeding is something that most homeowners ignore while wanting to improve their lawn. Overseeding adds new high quality grass seed to your lawn which will help build a thicker, stronger, and healthier lawn over time. When should you do this? Our experts recommend that you do this in the late fall for cool season grasses or the early spring for warm season grasses. However, it can also be done at any time of the year, and best of all, we are here to help you! 
A lawn care program that best suits your specific needs is essential for a lush green lawn. But how do you decide which lawn care provider is best for you? Worry no more! We at Grass Gators have over 25 years of experience in this industry and know what really is necessary for effective lawn care maintenance. Moreover, we don't just seed the lawn to make it green, we make the best use of the space and grow in varieties that are suited to your specific environment. 
Unlike other lawn care providers in Calgary, Grass Gators provides you with a variety of package choices that best meets your lawn's specific needs. The professional over-seeding process is one that we take pride in. With our trained staff, equipment designed for over-seeding, and environmental principles that we follow, we guarantee premium lawn care service in Calgary. 
Contact us today for more information about our lawn care services in Calgary. 
We provide snow removal and landscape maintenance services for a select number of condominium properties in the Calgary area.